My Dog Has C.L.A.S.S. – dog obedience class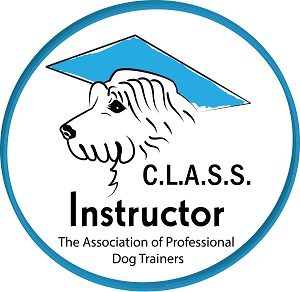 Does your dog get overly excited to meet other dogs and people?
Does your dog just want to play instead of walking nicely?
Maybe feel forced to live with annoying behaviors you just can't deal with.
Jumping on strangers.
Tangling you and others in the lead.
It is not acceptable for dogs to act like this in today's society.
Barking, nipping, destructive behavior, racing around the house, ignoring you, Home life doesn't need to be this way.
The Association of Professional Dog Trainers (APDT) new dog obedience class will help you say, "My Dog Has C.L.A.S.S." Developed by the APDT based on input from both dog owners and non-dog owners, shelter workers, and professional dog trainers, "My Dog Has C.L.A.S.S." benefits pet owners, dogs, and everyone in the community! Learn More / Access a Free C.L.A.S.S. Webinar 
What is different with this class?
We work with you until your dog masters the tasks. If your dog is having trouble sitting or being calm when you walk, or around other dogs, then you can work with professional trainers who 'work with your dog' instead of just showing you how they would train a puppy.
You get real help to solve real problems
Do you have questions? Do you want to discuss your needs? Call me: 519 902 4739 or email info @ sportdogtrainingcenter.com
Level #1 teaches your dog:
How to greet other dogs politely
How to walk calmly on a leash
Sit and Stay
Lay down
Let people touch the dog's ears and head
Plus more….
6weeks, 1 Hour Sessions, Group Class – No more than 8 dogs in each class.
$99.00  Click Here To Register
You will be assessed at the end of 8 weeks. If you pass, then you move to the next level.
[content_box box_type="e.g. normal, confirm, warning, info, alert"]
List of Class Times Available. Pick one time. Note! Classes are limited to 4 new puppies.
July 10 2017 classes will be announced first week of January. If you are interested please send an email to info@sportdogtrainingcenter.com to hold a spot.
[/content_box]
If you need to make sure you have a spot in a specific time slot then please pre register.
Read More: Download C.L.A.S.S.Flyer
Payment etransfer/cheque/Paypal $99.00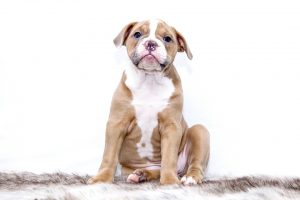 CLASS Dog Obedience Class: Canine Life and Social Skills, is an educational program to promote training focused on the use of positive reinforcement and to strengthen relationships between humans and their canine companions.
Level 2: MA – Intermediate
Why Is Training Your Dog Important?
Can't we stop after the basic training?
Dogs are continually learning behaviors. Teach them good behaviors or they will learn annoying behaviors. That is why we teach obedience training that is proactive teaching polite manners and reliable obedience? The emphasis is on maintaining training skills,  advancing to higher levels of reliability, and more enjoyment with your dog, the C.L.A.S.S. program supports continual training.
There are so many reasons to continue training with your dog:
1. Training redirects your dog's natural behaviors to acceptable outlets
2. Training builds your dog's behavioral repertoire
3. The more acceptable behaviors a dog learns, the less room there is for undesirable behaviors
4. Training is fun for you and your dog
5. Training increases the odds that a dog will stay in the family for his lifetime rather than be given up due to behavior issues
6. Having a well-trained dog makes it possible to engage in many more activities such as:
Earning C.L.A.S.S. B.A., M.A., and Ph.D. Certificates, Ribbons and more!
Ongoing training classes
Dog tricks, sports and games
Animal-assisted therapy work
Outings and travel with your dog
This class is not open to dogs who threaten or endanger other dogs. They will be asked to leave the premises immediately. We have other programs that will help your dog.