We Are Here to Help You
Real Solutions:, Anxiety - Aggression
We moved to the London Ontario area 4 years ago. Since then,  we have helped dozens of dogs from London, St Thomas, Tillsonburg. Our clients come from Brantford, Barrie, and Sarnia.  People travel because they see dogs that were out of control, become family pets and even enter dog sports and trials. Our clients go from  fearful to playful. Others stop being destructive and making their owners frustrated and angry, to well mannered dogs – a pleasure to live with.
Our program "POSITIVE TRANSFORMATION"  is a unique alternative for dogs that do not respond to the basic training methods. We start by changing how the dog reacts to fear, and by building 'stress coping' skills. The more cognitive your dog is, the less emotional it can be.
Can We Help Your Dog?
You love your dog, but you don't like your dog's behavior. By addressing the cause, not just the symptoms (bad behavior) we can help most dogs make better decisions.
Can we succeed where dog trainers fail? We often do. Not all dogs can be fixed with a group walk, or with 'diversion' tricks.  We work with veterinarians and other canine medical professionals when needed to make sure your dog fits into your home.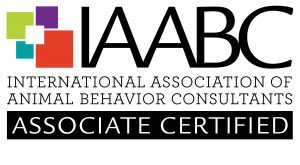 Want more information about reactive dogs? Join our newsletter