Agility Thoughts For Larger Dogs: Contact Training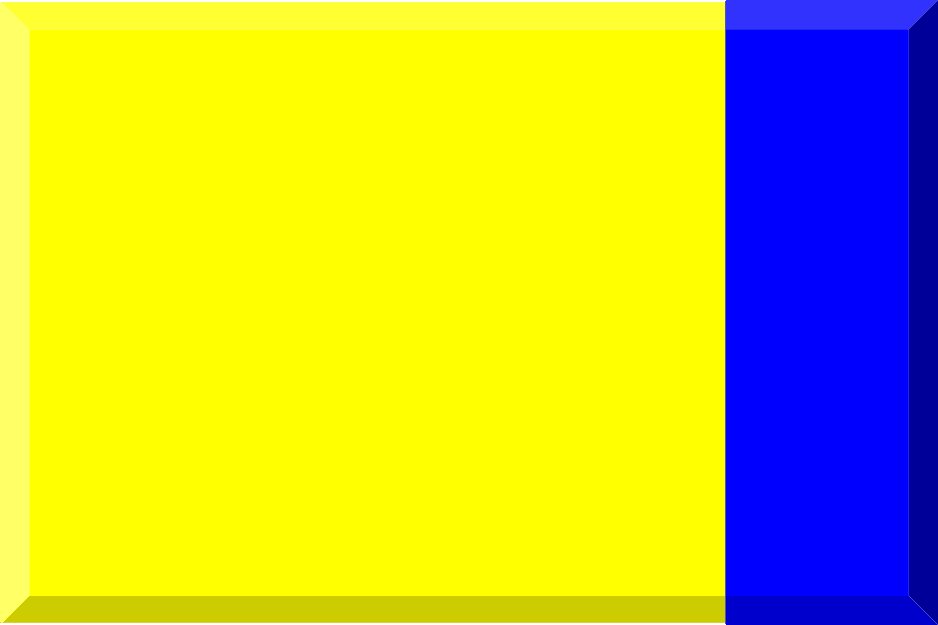 There are so many ways to teach agility. There are many small behaviors to shape, from contact training to shaping speed. There is a method for every dog, and every trainer. When it comes to agility each handler needs to find a way that works for their dog.
Dogs cannot see the full spectrum of colors. But they can see yellow and blue. This can be helpful when training agility.  I am teaching my Harley to 'touch' yellow. I have a touch trainer, yellow and blue mats, and small yellow circles of foam. The objective is to get her to target yellow as the 'end game' and not necessarily run the obstacle.
For my Harley I have blended shaping, and touch, which she loves, with contact training.  In the obedience ring our hands make a very small target to chase, so I teach her to target yellow.  The more I am studying agility, the more I see people using the touch command to teach the contact.
Agility Contact Training
I also teach the 4-off position. My Shepherds are longer dogs. The 2-off position leaves them unbalanced and thinking more of 'what is ahead' and my commands instead of where they are. Face it, we are not likely to have the fastest dog in the trial. Our goal is to finish clean.  I'm not saying we are unable to excel at the sport. What I am saying is that we need to start with some realistic goals, and work from there.
4-Off Position of Contact Training
In the '4-off' position, the dog is taught to stop just after the end of the contact, with all four feet on the ground. You can even have the dog lay down. This method was pioneered by Fiona and Bliss, to most of our new dogs. There are several advantages over the usual '2 on 2 off' position, including:
the dog learning to run the contact each time and go to ground at the bottom of the contact
avoid the typical 'hop' when moving into the 2o2o position
reduced impact and risk of damage to forelegs descending contact
Remember we want a qualifying run. We can work on speed later. The important thing to remember is, if your big dog leaps off the walk, or teeter then your run is wasted.
Nose Touch or Foot Touch
When contact training there is the option of a nose touch, or a foot touch. I prefer the nose touch. First, it gets the dog to lower its head. Second, I've read that it prevents the dog from hitting the target hard, risking damage.
It isn't that difficult to correct when you start to trial. Just tell the dog 'go' when it hits the target. That is if you've taught the go.